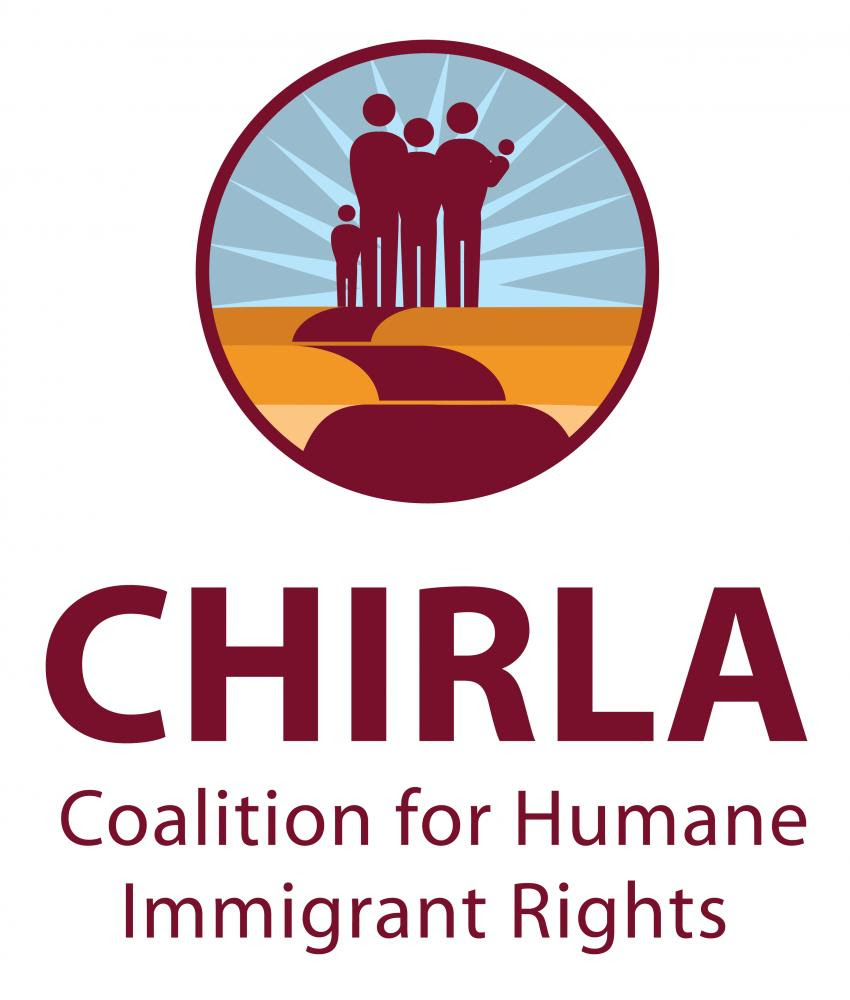 COALITION FOR HUMANE IMMIGRANT RIGHTS
PRESS STATEMENT
FOR IMMEDIATE RELEASE:   January 6, 2022
A YEAR AFTER TRUMP-INCITED EXTREMIST CAPITOL RIOT,
U.S. DEMOCRACY REMAINS AS IMPERILED AS EVER
Extreme right-wing intimidation has moved from the People's House to state houses and beyond. We cannot sit idle. The Senate has the power and it must act.
LOS ANGELES -- On the first anniversary of the January 6, 2021 Capitol riot by Trump-supporting extremists, the Coalition for Humane Immigrant Rights (CHIRLA), the largest immigrant rights organization in California, recognizes that the democracy to which our members seek entry is in ever-growing jeopardy. We cannot stay silent. We urge Senate lawmakers to take measures to protect and strengthen the foundation of our democracy.
Five officers and four others tragically died, scores suffered injuries, and the Capitol was desecrated in the unprecedented attack incited by a speech from Trump as he tried to hold on to his perch in the White House. To date, more than 725 people have been charged, but only 165 have pleaded guilty and a mere 30 have received prison time.
"The Justice Department remains committed to holding all January 6 perpetrators at any level accountable under law
-- whether they were present that day or were otherwise criminally responsible for the assault on our democracy," said Attorney General Merrick Garland in a speech yesterday to address this glaring deficit. We expect him to stay true to his word.
In the year since the mayhem, a congressional investigative committee continues to uncover extensive planning by extremist groups across the country, willful inaction by leaders who could have sent aid to Capitol police, and numerous texts and calls to Trump by top staffers, right-wing commentators and even his children, begging him to call off the rioters. And yet, no one connected to the Trump administration has been arrested for their role in the attack. This is a travesty of justice.
Lawmakers must end the filibuster, a Senate tradition that decades ago slowed landmark voting rights legislation and to this day denies immigrants a path to citizenship. As we work to end this longstanding injustice by including permanent residency through a registry update in the Build Back Better Act, we recognize that the Senate must also pass laws that protect and strengthen voting rights, including the John Lewis Voting Rights Advancement Act, which restores protections of the Voting Rights Act of 1965 recently gutted by the U.S. Supreme Court.
Please attribute the following statements to Angelica Salas, CHIRLA executive director:
"Immigrants who desperately want to become part of this democracy watch in dismay as the principles of equal justice and adherence to the law, which they believed existed in this country, get trampled beyond recognition. For many, what is happening with the Jan. 6 cases feels like a dispiriting déjà vu. It's what they saw in their home countries and why they fled them in hopes of a better, more just future here.
"Trump did not win on Nov. 3, 2020 or on Jan. 6, 2021, but that doesn't mean his extremist supporters are resting now. They are moving every power lever they can to destroy the checks and balances of our democracy: state houses are passing measures that allow legislators to overturn the will of the voters; governors are making it harder for voters of color to express their political will; militia members are even showing up in uniform to intimidate city councils into doing their bidding. When do we say, 'Enough?'
"We can protect our democracy, and it starts with action in the Senate. We urge Senate Majority Leader Chuck Schumer to end the filibuster, allowing passage of voting rights protections like the John Lewis Voting Rights Advancement Act. Immigrants eager to become U.S. citizens want the country they have helped build to be that democracy where every vote, including their own one day, counts."
###