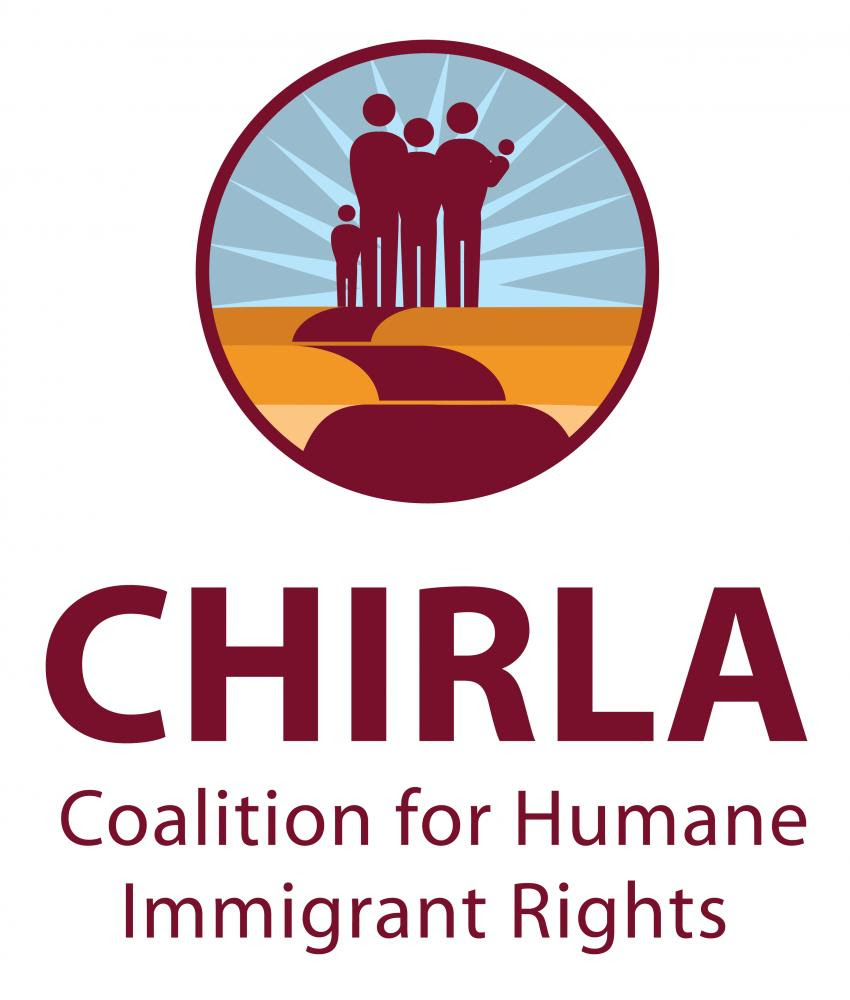 COALITION FOR HUMANE IMMIGRANT RIGHTS
PRESS STATEMENT
FOR IMMEDIATE RELEASE:   December 16, 2021
ADVISE OF PARLIAMENTARIAN ON THIRD IMMIGRATION PLAN SHOWS THE NEED FOR SENATE ACTION NOW
As hired consultant again advises against immigration relief as a legitimate budget priority, CHIRLA calls on the Senate to reach a different conclusion and disregard her advice and include citizenship through registry for immigrants who keep contributing without receiving.
LOS ANGELES -
- The Coalition for Humane Immigrant Rights (CHIRLA), the largest immigrant rights organization in California, urged Senate Democrats Thursday to bypass the parliamentarian's intransigent views on immigration relief and put permanent residency back into the immigration provisions of the Build Back Better Act, thus recognizing that a vibrant American society needs immigrants.
Parliamentarian Elizabeth MacDonough today ruled to exclude already pared down immigration relief measures in the Build Back Better legislative package. Even the meager temporary work permit program included in the House version of the bill, which does not measure up to the promises made to immigrants, has been rejected by this unelected advisor.  Ms. MacDonough has previously rejected two other proposals earlier in the year.
CHIRLA maintains  the Senate can and should, come to another conclusion in its version of the Build Back Better Act, which, as it stands, invests significantly in all tiers of American society except immigrants. Immigrants play a vital role in our local communities, and our country has benefited greatly from their contributions. A path to citizenship through a registry update would see immigrants fully recognized as the Americans they already are and contribute even more to our nation's growing economy. We believe the Senate can make Build Back Better more equitable by including a path to citizenship, with green cards, through a registry update.
Please attribute the following statements to Angelica Salas, CHIRLA executive director:
"The Build Back Better Act as passed by the House in mid-November made groundbreaking investments in climate remediation, education and children's welfare. For immigrants, it provided only temporary work permits, even though 
economic research clearly shows a path to citizenship benefits the economy far more
. Given the parliamentarian's intransigence on anything having to do with immigration relief, we demand the Senate to do what is right and insert permanent residency back in the bill and fulfill their promise of citizenship to millions now.
"Including a registry update in the Senate version of Build Back Better -- as initially proposed by the House Judiciary Committee -- makes the bill more equitable and ensures that everyone can truly benefit from it. Currently, nearly everyone benefits from the bill -- except immigrants.

"Our lives in this country are permanent. Truly transformative, significant immigration relief should reflect this. It must be as permanent as the contributions we make daily to the country. It must be as permanent as our investment in the American promise. Right now, the Senate has a duty to recognize that immigration is a systemic, normal feature of a vibrant society, and it must provide a viable process, like a registry update, to enable it.  Sidestep and disregard the parliamentarian now because we elected you to deliver citizenship for millions!"
###