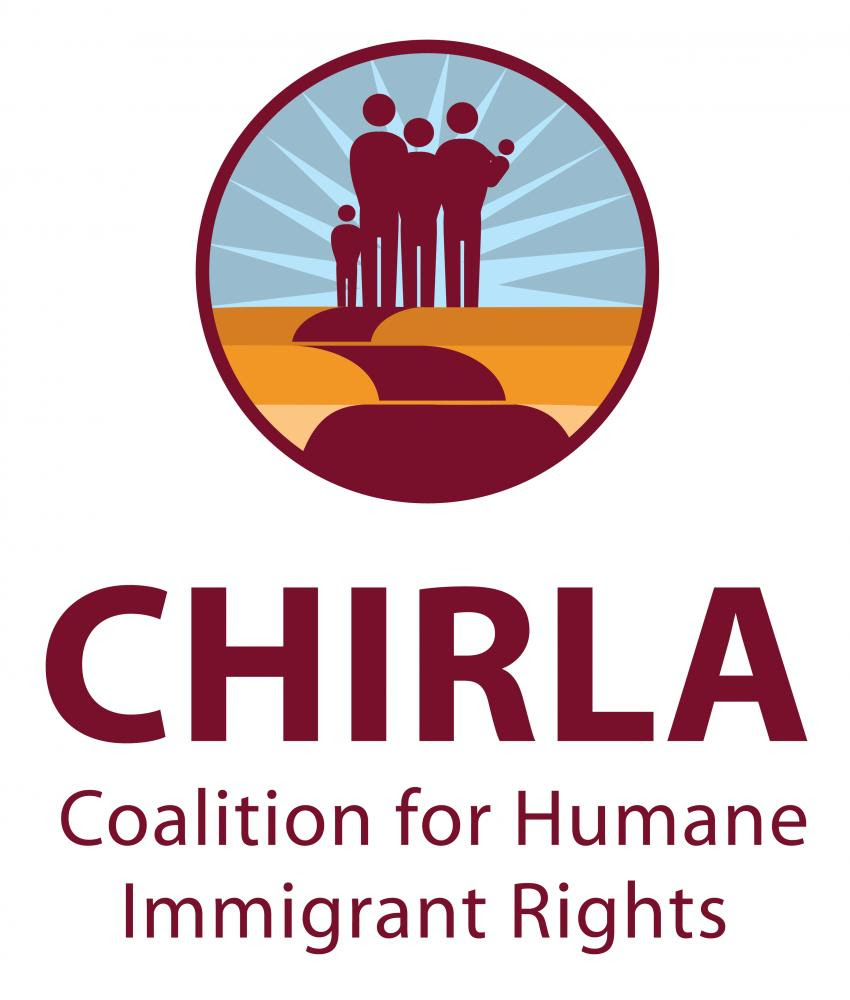 COALITION FOR HUMANE IMMIGRANT RIGHTS
PRESS STATEMENT
FOR IMMEDIATE RELEASE:   April 1, 2022
AS SUPREME COURT OVERTURNS ROE VS. WADE,
WE AFFIRM OUR SUPPORT FOR ALL WOMEN
As a woman-led, progressive organization, CHIRLA staunchly supports the human right
of women across the world, and in the U.S., to make their own private health care decisions
LOS ANGELES -- The Supreme Court of the United States today has handed to the states the decision whether to end a woman's right to an abortion in its ruling on Dobbs v Jackson Women's Health Organization. The Coalition for Humane Immigrant Rights (CHIRLA), the largest immigrant rights organization in California, stands strong with women in the U.S. and throughout the world, affirming their right to make their health care decisions without government intrusion.
We say this unequivocally: a government cannot protect life by making war on women. We work daily with immigrant women whose human rights have been violated, both here and in their countries of origin. The criminalization of the right to an abortion is a principal reason women become refugees. So in upholding the civil and human rights of immigrants, we believe those rights include the right to decide when and with whom to have a child. Women's rights, all women's rights, are human rights.
As a woman-led, progressive organization, CHIRLA must affirm women's agency in this most private and personal of decisions. This decision, like many made recently by this Supreme Court, most hurts people on the margins of mainstream society -- in other words, our community of immigrants and people of color.
We recognize this decision as part of a barrage of political attacks that aim to disappear us. We refuse to disappear, and we will continue to fight for all women to assert their right to control their own bodies. We will work with our elected leaders in California to continue protecting abortion rights in this states and we pledge our support to women facing persecution elsewhere for seeking one.
Please attribute the following statements to Angelica Salas, CHIRLA executive director:
"This ruling is part of political conservatives' long-running attacks on women and is of a piece with their attacks on immigrants and people of color. We stand on the other side of that line, and we do so resolutely and wholeheartedly. We believe immigrant women and all women of color, just like everyone else, are entitled to all of their rights, not just some. This includes the right to make their own health care decisions.
"Women migrate to the U.S. to assert all their rights, including reproductive freedom. The Supreme Court's decision on Dobbs 
v
 Jackson Women's Health Organization completely undermines them. And those who will suffer most are poor women of color, including immigrant women. The right to an abortion in this country, which women have had for nearly half a century, ends today, thanks to a decision clearly tainted with political bias and demagoguery.
"Dobbs will change life for women in the U.S., but this is not the end. We remain committed to fighting for every civil and human right that exists for immigrants, in principle and in deed. Times are difficult now, but we work and live for the day when women, men and children will not have to fear for any of their rights. It's clear today that the U.S. needs permanent solutions coded in law to ensure protections that would otherwise be tried and eroded in the courts. Congress must act now to protect safe and legal abortion."
###