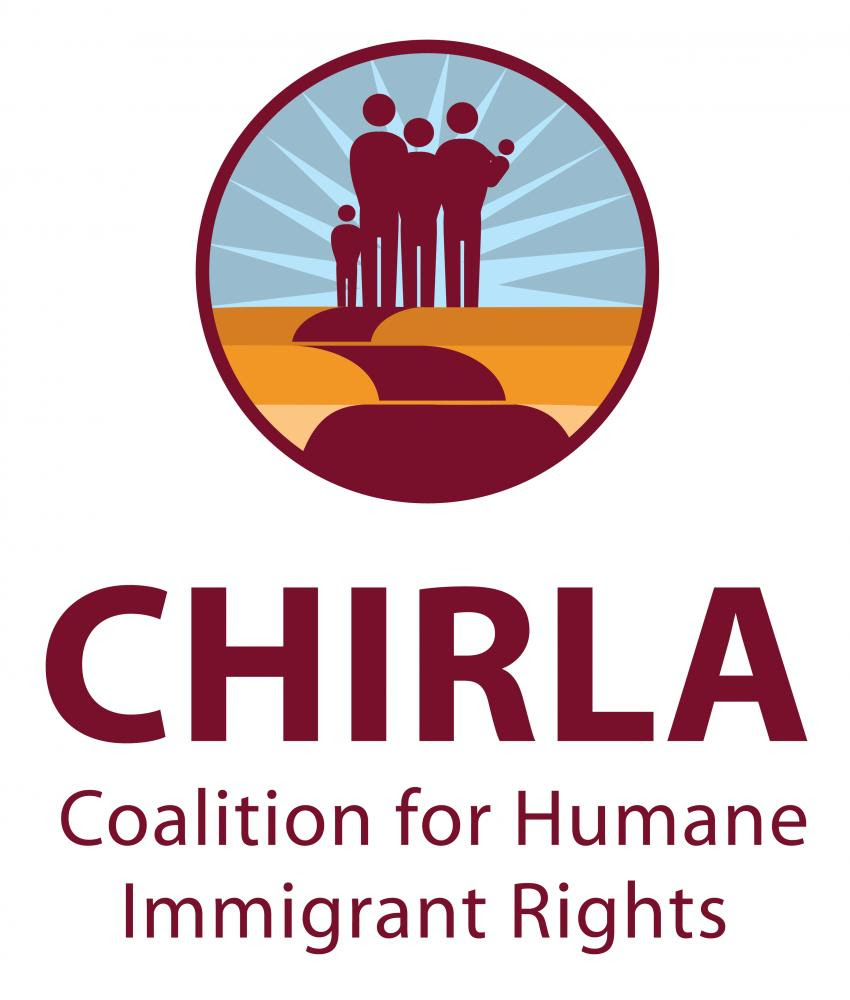 COALITION FOR HUMANE IMMIGRANT RIGHTS
PRESS STATEMENT
FOR IMMEDIATE RELEASE:   February 18, 2021
CITIZENSHIP ACT OF 2021 IS THE CULMINATION OF DECADES OF WORK FOR IMMIGRANT JUSTICE
CHIRLA applauds introduction of path-to-citizenship bill that we have worked toward for years.
Now the work begins to pass it.
LOS ANGELES 
-- The U.S. Citizenship Act of 2021 introduced in Congress today by Sen. Bob Menendez (D-NJ) and Rep. Linda Sanchez (D-CA) is the path to citizenship that we have spent decades working toward for 11 million undocumented immigrants living in this country. The Coalition for Humane Immigrant Rights (CHIRLA), places its support squarely behind this bill and all other measures that bring justice to immigrants and integrate them into our society.
The bill, announced by President Joe Biden on Day 1 of his presidency, forges a real path to citizenship that allows undocumented people in the U.S. on Jan. 1, 2021, to apply for green cards after five years if they pass background checks and pay their taxes.
People with Deferred Action for Childhood Arrivals (DACA) and Temporary Protective Status (TPS), as well as immigrant farmworkers who meet certain requirements, could apply for green cards immediately. Immigrants swept up by the Trump deportation machine during the past four years may also return to apply for legalization. After three years, all green card holders who pass additional background checks and demonstrate knowledge of English and U.S. civics could apply to become citizens.
Our community, as well as the entire country, will benefit immeasurably from passage of this bill: It begins to clear immigration backlogs by recapturing unused visas, eliminating long family separations as applicants adjust their status, and increasing per-country visa caps to reunite families. It also eliminates 3- and 10-year bars that have put legal status outside the reach of many, and supports families by more explicitly including domestic partner arrangements and eliminating discrimination of LGBTQ+ families. The bill also prohibits discrimination based on religion and limits presidential authority to issue future bans.
"It has been 35 years since this country passed the Immigration Reform and Control Act of 1986 that provided legalization and a path to citizenship for undocumented immigrants in this country," said Angelica Salas, CHIRLA executive director. "That was the last time our undocumented brothers and sisters stepped out of the shadows. For the last 35 years, they contributed as taxpayers, provided their labor, formed families and, most recently during this pandemic, kept working so that so many of us could be safe and protected.
"In return, immigrants have seen only family separation, detention and deportations. Today, it is our hope as well as our work to change the reality for millions of immigrants who call the U.S. home.
"The fight for social justice and equality in this country has always been hard, but we are buoyed by the fact that this administration has put the wind at our backs to bring this ship in to safe harbor. President Biden and Vice-President Harris, as well as congressional leaders, have worked shoulder-to-shoulder with us to arrive at this historic measure.
"We have found the path to citizenship we have been seeking all these years. Now we embark on a new journey, along that path. We believe a breakthrough is possible this year, with this bill.
"We have always known that we cannot stop until all 11 million undocumented immigrants have a path to citizenship and their families around them. An entire community depends on us and on our partners in this national movement. The Citizenship Act of 2021 must pass the House and the Senate, and receive a signature from our president. Immigrant families have waited too long and been promised citizenship too often, only to see that promise come up short each and every time.
"We will know we have won when immigrant families are reunited, when people have green cards in their pockets -- with all the protection they confer -- and when immigrants are treated as the Americans we have always been."