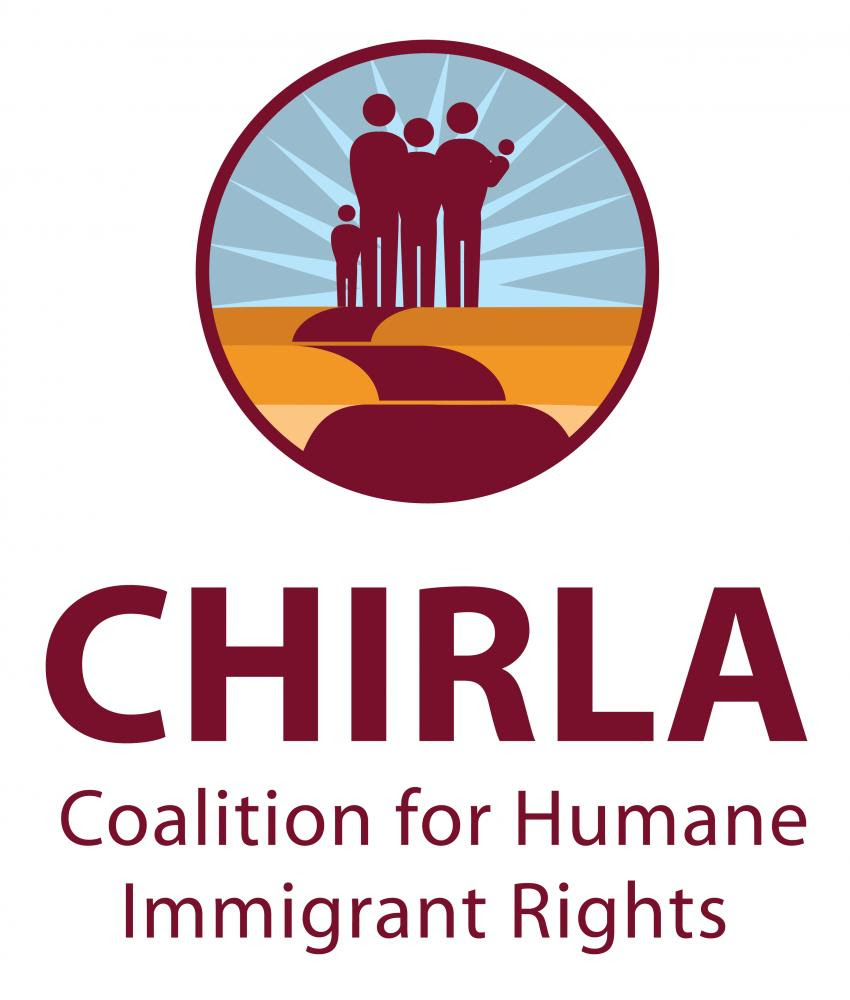 COALITION FOR HUMANE IMMIGRANT RIGHTS
PRESS STATEMENT
FOR IMMEDIATE RELEASE:   April 1, 2022
CHIRLA COMMENDS CDC, BIDEN FOR
LONG-OVERDUE DECISION TO END TITLE 42
The executive branch has always had the power to end this cruel Trump-era policy.
We recognize them for summoning up the political will to make this decision.
LOS ANGELES -- The Coalition for Humane Immigrant Rights (CHIRLA), the largest immigrant rights organization in California, commends the Centers for Disease Control (CDC), for finally ending the cruel Title 42, thus acceding to the demands of immigrant/human rights groups and public health experts across the country.
Following a 60-day internal assessment, the CDC today announced that on May 23, it will end its use of Title 42, the Trump-era policy that attacked asylum seekers through abuse of a little known law, making COVID-19 an excuse to deny them their legal right to ask for asylum and get due process. From the beginning, CHIRLA and its partners across the country pushed to end to this policy that protected no one and harmed so many.
Please attribute the following statements to Angelica Salas, CHIRLA executive director:
"Using a pandemic as a pretext to deny people their rights directly opposes our vision of a humane immigration system or a just society that truly includes immigrants. That is why we and our partners across the country pushed so hard to terminate it. Biden was supposed to end Trump's ugly policies, not find excuses to continue them. Today, this administration has lived up to its promise."
"This is also a crucial step toward rebuilding the devastated immigration system Biden inherited, now in accordance with a more balanced, inclusive plan. As the policy ends, the Biden administration must work with all of us to ensure the dignity of immigrants and the end of all expulsions that put them in danger.
"We will keep holding the Biden administration accountable to ensure they also end the equally horrific Remain in Mexico policy and that they don't let anti-immigrant forces exploit events at the border to tamp down progress on permanent protections for immigrants."
Please attribute the following statement to Anahita Panahi, refugee campaign manager for CHIRLA and We Are All America:
"This decision was long overdue. Title 42 has been a tool of discrimination that denied asylum to people fleeing poverty, war and climate-driven disaster in their home countries. Denying these people asylum violated domestic and international law, putting the United States at odds with its principles."
###