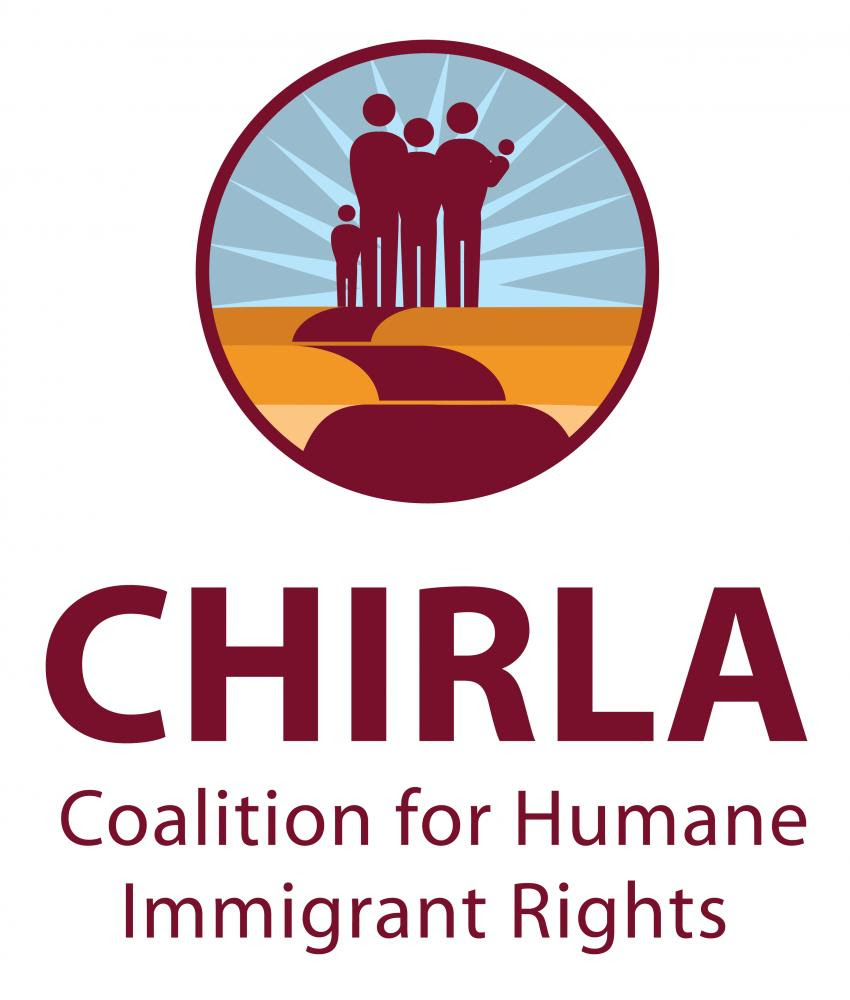 COALITION FOR HUMANE IMMIGRANT RIGHTS
PRESS STATEMENT
FOR IMMEDIATE RELEASE:   July 16, 2021
HANEN DECISION THROWS DACA HOLDERS BACK ON THE COURT ROLLER-COASTER; CONGRESS MUST ACT TO STOP IT
DACA holders who dream of citizenship cannot continue to be at the mercy of the courts.
We need a permanent legislative solution by any means available
LOS ANGELES -- The Coalition for Humane Immigrant Rights (CHIRLA), the largest immigrant rights organization in California, repudiates in the strongest possible terms the decision by U.S. District Judge Andrew Hanen that invalidates the nearly decade-long Deferred Action for Childhood Arrivals (DACA) program, a program that has opened doors for hundres of thousands of young immigrants and their families.
This heartless decision, which forecloses new and already submitted DACA applications for now and perhaps renewers in the near future, throws DACA holders and applicants, and their families, back on the scariest of legal roller-coasters -- and this during a pandemic that has devastated immigrant communities. This is why we need a permanent, legislative solution that gives millions of undocumented people a path to citizenship, BY ANY MEANS AVAILABLE.
We have known all along that DACA was not a permanent solution, and we have continued to insist that we need a real and broad path to citizenship for the 11 million via the legislative route. We have supported every possible path to this legalization, including the U.S. Citizenship Act, the Dream & Promise Act, the Farm Workforce Modernization Act, and the Essential Worker Citizenship Act. We know that passing these bills requires agressive action from our allies, and we support any and all mechanisms that can get us there, including modifying the filibuster and including immigrants in reconciliation.
One thing is clear: we will not rest in defending immigrants with DACA, as well as every undocumented immigrant in this country. This is our sole purpose, and we will pull out every stop to achieve it. By any means available means just that.
Please attribute the following statements to Areli Hernandez and Fatima Flores, DACA holders who are part of CHIRLA's leadership team:
"Make no mistake about it, Hanen's decision today is an attack on hundreds of thousands of immigrants that consider the U.S. their home," said Ms. Flores, CHIRLA's political director. "As a DACA beneficiary, I am frustrated and angry that our lives are once again being thrown into the fire. Congress needs to act immediately to protect our lives by including immigrants in reconciliation. To my fellow immigrants: an entire movement stands alongside us. We are not alone. To our families and allies: we need you to be relentless and fight in solidarity with us. The time to stand on the sidelines is over. We need everyone all in, now."
"In 2010, I witnessed the failure of the Dream Act to become law; in 2012, I got a glimmer of hope with DACA," said Areli Hernandez, executive administrator at CHIRLA. "DACA protections are a relief, and yet folks like me who have DACA are in a constant state of anxiety because we could lose it at any time. This is no way to live. We can't take this anymore!
"For too long, people have talked about DACA and immigration in terms of legality, when  we need to talk about them in terms of justice and righteousness. We, immigrants: we are human, we are  here, we are part of this country; we are home; our home is here. We deserve to be fully and permanently recognized legally. It's what is right and just. Congress must vote with its conscience on what's right and just."