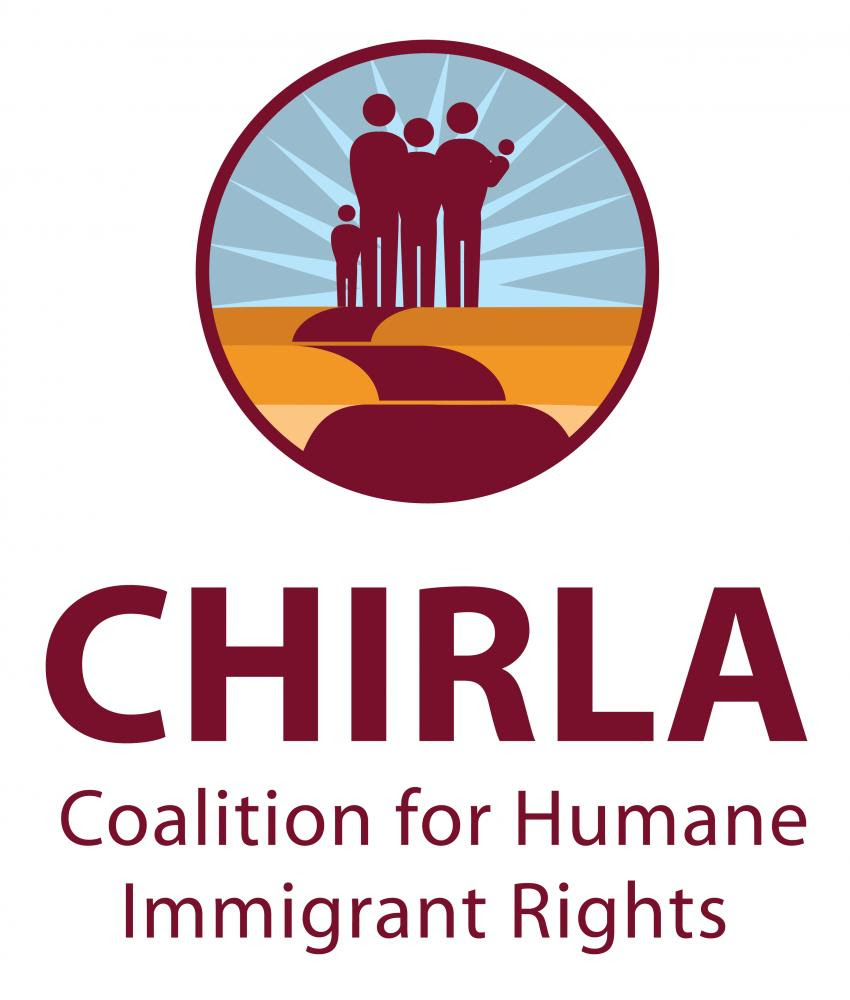 COALITION FOR HUMANE IMMIGRANT RIGHTS
PRESS RELEASE
FOR IMMEDIATE RELEASE:   November 4, 2021
POLL:  MOST IMPACTED BY IMMIGRATION MEASURES SAY PATH TO CITIZENSHIP IS WHAT THEY NEED AND DESERVE
CHIRLA's poll results with undocumented immigrants underscores need for a path to citizenship which begins with permanent residency.  Biden Administration and Congressional leaders must take bold action.
LOS ANGELES -- The Coalition for Humane Immigrant Rights (CHIRLA), the largest immigrant rights organization in California, on Wednesday released results of a poll conducted among 1,314 undocumented immigrants about next steps towards a path to citizenship.  The poll results overwhelmingly speak to the demand from immigrant communities that Congress must deliver on its promise to win a path to citizenship for as many as possibly by all means available.  Such a path, respondents said, begins with green cards, not temporary solutions.   The paths ahead for Congressional leaders can still make it possible for the Biden Administration to deliver on a major promise and do right for immigrants.
CHIRLA Poll results
Out of a total 1,314 responses submitted, 87% (1,140) of undocumented immigrants agreed with the following statement:
"On October 23, at a meeting of CHIRLA leaders, representatives from all over California agreed that we have to continue fighting to ensure that permanent residence is above temporary work permits in Biden's proposed reconciliation plan. Do you agree?"
An additional 2% (30) of respondents disagreed with the above statement and 11% (144) declined to state.
The House of Representatives may vote this week on a version of the Build Back Better package which has been stripped of a permanent residency option.  VP President Harris can disregard the bad advice of the parliamentarian and bring back these permanent protections in the Senate.
The poll was conducted following CHIRLA's annual state-wide membership gathering where grassroots leaders from throughout California agreed to fight for permanent residency and not temporary solutions.  The poll was conducted among individuals who are undocumented or live in a mixed immigration status family.   The poll was distributed via email and text between the dates of October 25, 2021 and November 3, 2021.   More than 1,350 responses were received.
Please attribute the following statements to Angelica Salas, CHIRLA executive director:
"The immigrant community has been crystal clear with the Biden administration and congressional leadership that what they need is permanent residency, not temporary solutions that basically keep people in limbo and can be subject to attacks and changes depending on the political winds.  This poll reaffirms CHIRLA's position that we will continue to fight for permanent solutions because that is what our community demands and deserves.
We call on Congressional leaders to be bold and courageous and do what is right, not what is politically expedient.   Immigrants deserve much more.  We have worked hard, sometimes for decades, and instead Democrats, who hold leadership in both the White House and both chambers of Congress, are willing to kick the can down a disappearing road to leave us in limbo again.
The voices of immigrants who were essential workers long before the world pandemic, are once again rising to remind President Biden and his administration that we will not stand to be ignored again and again.  A path to citizenship which starts with permanent residency is obtainable is there is the political will, the courage, and the human decency to make  it happen."
###