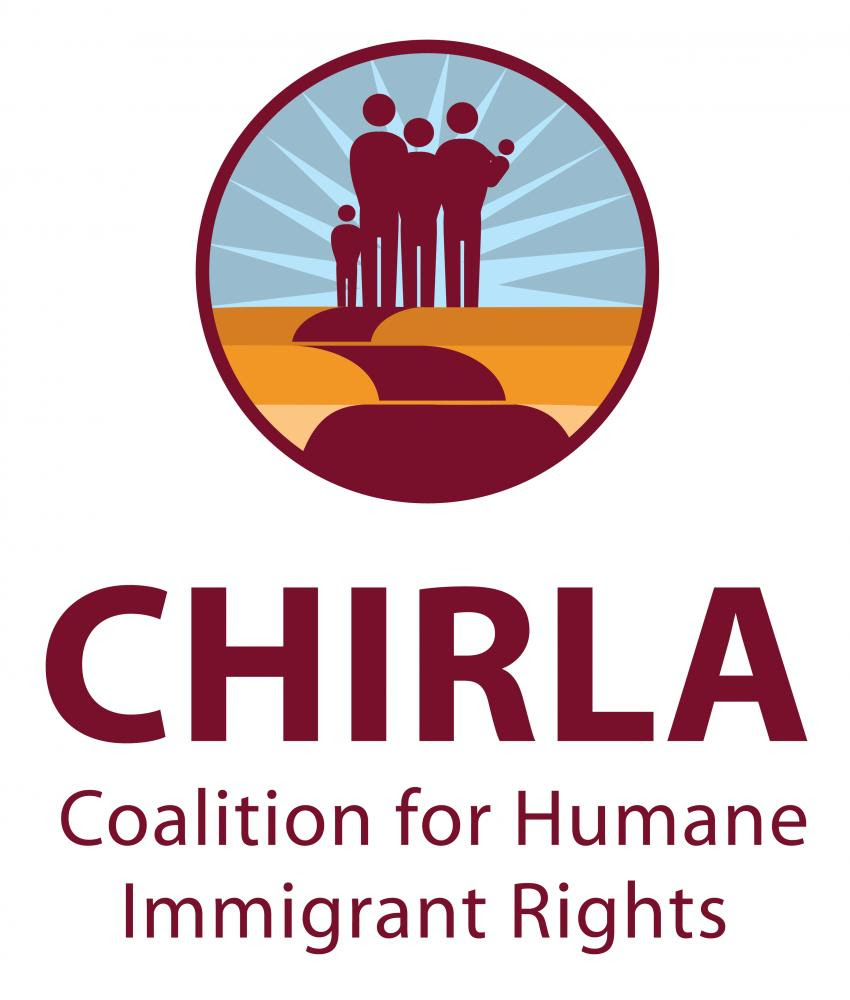 COALITION FOR HUMANE IMMIGRANT RIGHTS
PRESS STATEMENT
FOR IMMEDIATE RELEASE:   February 4, 2021
DREAM ACT IS A GOOD FIRST STEP IN LEGALIZING 11 MILLION IMMIGRANTS LIVING, CONTRIBUTING IN THE U.S.
CHIRLA welcomes the introduction of the DREAM Act for keeping young immigrants in the debate,
but this is only first step in legalizing all 11 million people without status
LOS ANGELES, CA -- The Coalition for Humane Immigrant Rights (CHIRLA), the largest immigrant rights organization in California, welcomes today's reintroduction of the DREAM Act by Sen. Richard Durbin (D-IL) as the first of many steps in achieving the wide-ranging legalization for 11 million immigrants we have been working toward for 35 years.
CHIRLA also recognizes and supports other measures, including the framework of the U.S. Citizenship Act of 2021, the DREAM and Promise Act that also includes TPS and DED holders, and initiatives to legalize essential workers and to get rid of the statute of limitations on our community by updating the registry date to allow longtime immigrant residents in this country to also legalize.
Introduction of these bills in Congress can be a good start, but we expect more. We need Congress members to push for swift up-or-down votes to make legal status a reality for people who have been waiting decades for a path to citizenship.
Immigrant legalization is popular in this country. Great majorities of Americans consistently agree with it, including, in a just-released Quinnipiac poll, by a margin of 83 percent for legalizing immigrants brought here as children, and in a recent PRRI poll by a margin of 80 percent supporting permanent legal status for undocumented immigrants.
Please attribute the following statements to Angelica Salas, CHIRLA executive director:
"Immigrants have seen many measures that promised them status and dignity introduced in Congress over the years, and we have been in the trenches, strenuously supporting those efforts, only to see them stall. We will not accept the half-measures of the past. We urge our champions in Congress to stand tough for the 11 million people without status who daily contribute to the strength and heritage of this nation."
Please attribute the following statement to Edson Hernandez, a young immigrant from California brought to the United States at age 3 who is applying for DACA:
"For four years, I waited to apply for DACA, my only current path to realize my potential. But it is not enough. With a new administration and a new Congress, we are seeing new possibilities to get permanent legal status. I want to remind members of Congress that I am also working for legalization for my parents and for everyone who has been waiting even longer than me. DREAM is a start, but we need more."