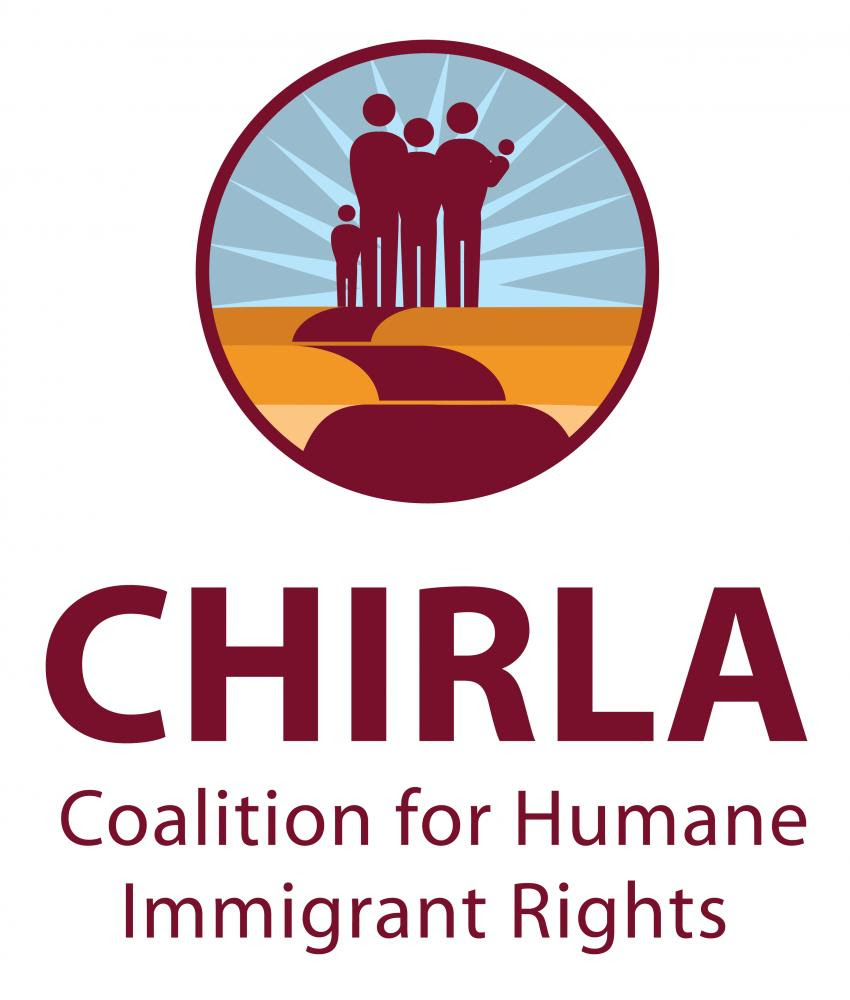 COALITION FOR HUMANE IMMIGRANT RIGHTS
PRESS STATEMENT
FOR IMMEDIATE RELEASE:   September 22, 2021
PLIGHT OF MIGRANTS REQUIRES HUMANITARIAN APPROACH NOT WHIPS, DEPORTATIONS, DISDAIN FROM U.S.A., MEXICO
CHIRLA denounces inhumane and violent treatment of Haitian migrants by U.S. and Mexican governments. 
The Biden Administration must halt forced deportations and immediately end Title 42.
LOS ANGELES
-- In light of what seems to be the worst of U.S. history brazenly repeating itself, the Coalition for Humane Immigrant Rights (CHIRLA), the largest immigrant rights organization in California, called on the Biden Administration to immediately halt the inhumane treatment of Black migrants seeking refuge at the U.S./Mexico border.   It called on President Biden to cease the deportation of Haitian families, women, and children, disregarding due process. It demanded the end of Title 42 immediately.   CHIRLA called on the Mexican government to stop the human rights violations of migrants traversing its territory and cease playing the role of pit bull enforcing U.S.'s unjust and cruel immigration laws.
Please attribute the following comments to Angelica Salas, CHIRLA Executive Director, and Arturo Viscarra, CHIRLA immigration attorney and expert on international migrant issues based in Mexico.
Angelica Salas, CHIRLA Executive Director
"What we are seeing at the border against migrants, especially men, women, and children of Haitian descent, is horrific, deplorable, and yet preventable.   The Biden Administration can and must end Title 42, end the forced deportations of entire Haitian families to a broken nation, and set up a fair process that allows  migrants their due process as it respects human dignity and human rights.   No government that calls itself fair and moral should proceed enforcing unjust, cruel, and unlawful mandates.
The crisis at the border is one of lack of heart and imagination.   The United States of America is much greater than whips wielded by government agents on horseback, xenophobic hysteria, and cruel laws that make absolutely no sense.  Not only does this conjure images of past abuses of Black people, but it emphatically fails to respond to the enormity of the tragedy that Haitian migrants face in their home country.   The U.S. must uphold its aspirational principles of being a place of refuge for those who suffer, for those who seek safety in its bosom, and for those who have hope in a better tomorrow. Let open hearts and minds prevail at a time when once again this nation's stated commitment to fairness is being tested before the eyes of the world."
Arturo Viscarra, CHIRLA Immigration Attorney based in Mexico
"The violence imposed against Haitian asylum seekers by the U.S. and Mexican governments in recent weeks has been systemic, not the actions of a few bad apples. It has at times been shocking to see, yet it is unsurprising given the long history of anti-Black racism in both countries. Deportations to Haiti are both immoral and illegal. It doesn't matter whether the US or Mexico charter the planes to Port-Au-Prince. It doesn't matter that many of the Haitians detained in Del Rio by the US or in Ciudad Acuna by Mexico were previously living in South America for years -  the widespread political violence and collapse of the state in Haiti constitute 'changed circumstances', giving Haitians a new and legal right to claim asylum wherever they may be.
Both the U.S. and Mexican governments need to stop flagrantly violating the right to asylum and then claiming that their actions are protected under patently illegal, racist, and violent policies and practices. Nothing justifies this, and history will not judge the US or Mexico kindly for their current actions.
Title 42 is harming people and the U.S. knows it.   Haitian migrants are trying to seek refuge in the United States following U.S. laws.   In return they are being whipped, chased around by government offiicals on horseback, intimidated, deported, and vilified by a xenophobic group in Congress.   Because these are migrants of color, some may find this inhumane and cruel treatment of migrants acceptable, justified and not a serious violation of international humanitarian laws.  It is not acceptable, it is not justified and it is a grave affront to international law and many values we hold dear. The Biden Administration's solution thus far to this humanitarian situation is terribly flawed and must correct its course immediately."