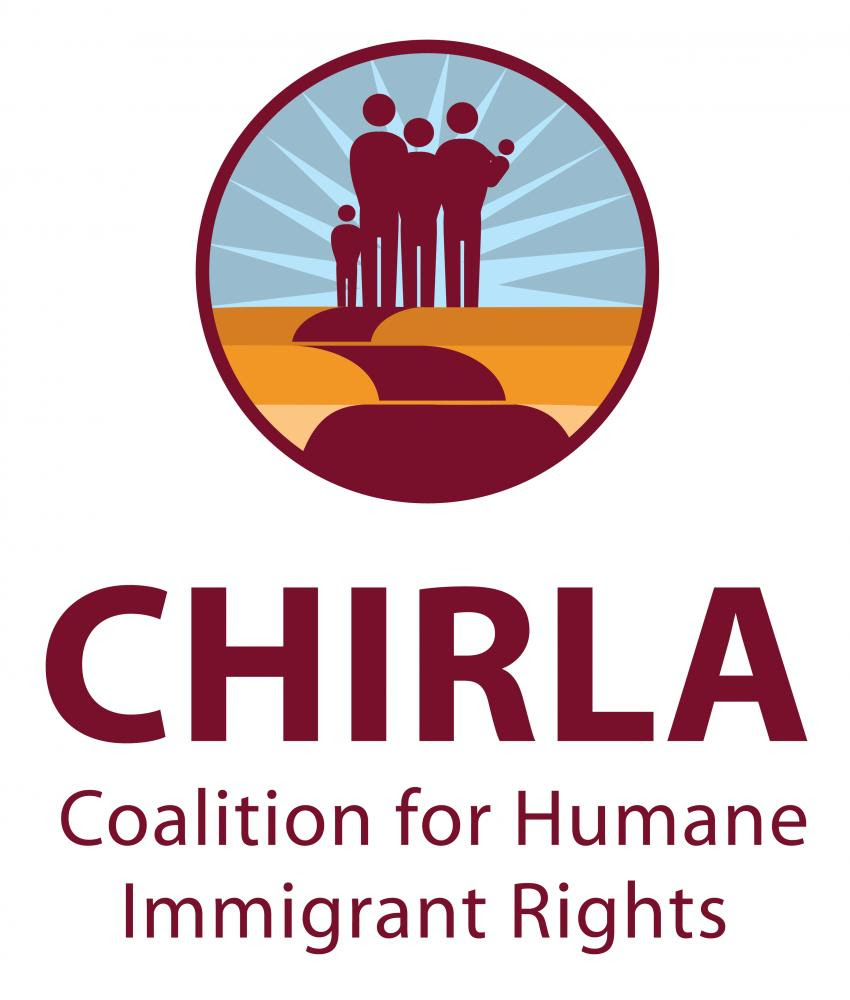 COALITION FOR HUMANE IMMIGRANT RIGHTS
PRESS STATEMENT
FOR IMMEDIATE RELEASE: May 12, 2021
AS SENATE DISCUSSES ESSENTIAL WORKERS' ROLE, CHIRLA URGES SWIFT PASSAGE OF PADILLA BILL TO BENEFIT THEM
Essential workers keeping the country's gears turning during the pandemic now deserve
a clear and quick path to citizenship from a grateful nation
LOS ANGELES -- The Coalition for Humane Immigrant Rights (CHIRLA), the largest immigrant rights organization in California, applauds today's Senate hearing to discuss the role of essential workers in this country and the Citizenship for Essential Workers bill. We urge its swift consideration and passage to help the millions who risk their health and livelihood to keep the country's gears turning through the pandemic.
CHIRLA supports the YES to Immigrants Agenda, which along with Sen. Padilla's Citizenship for Essential Workers bill, includes the Dream and Promise Act and the Farm Workforce Modernization Act (both advanced to the Senate), as well as the U.S. Citizenship Act of 2021. CHIRLA  urges good-faith discussion and swift passage of all these bills to afford the best chance for a broad path to citizenship for the 11 million undocumented people in this country.
The Citizenship for Essential Workers bill creates such and their families, who have literally risked their lives to look after the well-being of the nation during the COVID-19 pandemic.
These workers continued toiling at jobs designated essential, from healthcare to food service to manufacturing, while the rest of the nation sheltered in place as COVID-19 ran rampant in cities and rural areas across the country. Because they were essential, they were excluded from stay-at-home orders, and they bore the consequences. They contracted COVID-19 more often and were left out of federal aid programs over and over. It is time that, as a grateful nation, we give them the path to citizenship they deserve.
Please attribute the following statements to Angelica Salas, CHIRLA executive director:
"Undocumented immigrants are workers, taxpayers, consumers, entrepreneurs and neighbors, fueling our economic growth as a nation at every step. Year after year, they add trillions of dollars to our GDP and contribute to federal, state and local coffers with their taxes.
"But during this past year, they have done even more: they have kept us safe even as they risked their own health to keep the country running. Some of them have even lost their lives in that effort. This bill would look after their families.
"The least we can do as a nation is to see that sacrifice, acknowledge it, and reward them with the path to citizenship so many of them have sought for decades. They have our gratitude, but they deserve more: they must have the legalization that will allow them to keep contributing to this nation, now in the full sunlight of a fairer system--not in the shadow of fear and deportation."