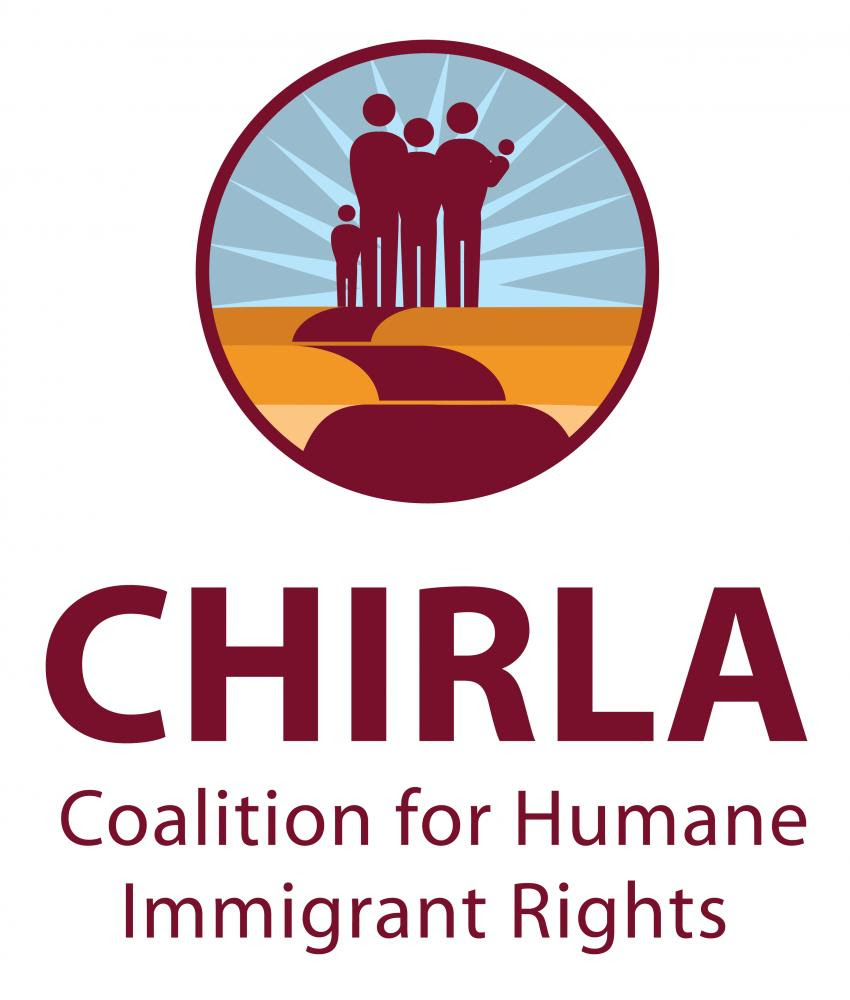 COALITION FOR HUMANE IMMIGRANT RIGHTS
PRESS STATEMENT
FOR IMMEDIATE RELEASE:   July 28th, 2023
BILL TO PUT MILLIONS OF AMERICANS-IN-WAITING ON A PATH TO PERMANENT RESIDENCY IS RE-INTRODUCED IN SENATE
CA Senator Alex Padilla and co-authors Senators Ben Ray Luján, Elizabeth Warren, Cory Booker, Bernie Sanders and Senate Majority Whip Dick Durbin
re-introduce a bill to update the existing green card process first enacted in 1929.
WASHINTON D.C. – On Friday, July 28th, 2023, U.S. Senator Alex Padilla (D-CA) re-introduced Senate Bill 2606, "Renewing Immigration Provisions of the Immigration Act of 1929" which would offer the opportunity to millions of contributing undocumented immigrants in the U.S. to obtain a green card and step on a path to citizenship.

The bill is co-sponsored by Senate Judiciary Committee Chairman Dick Durbin (D-Ill.) and Senators Bernie Sanders (I-VT), Elizabeth Warren (D-Mass.), Cory Booker (D-N.J.), and Ben Ray Luján (D-N.M.).

S.2606 updates an existing status adjustment process in the Immigration and Nationality Act (INA), better known as registry.  The Registry provision was first enacted almost 94 years to date on March 2, 1929. The registry date was last updated via the 1986 Immigration Reform and Control Act (IRCA) to January 1, 1972, marking 37 years since the last significant update to this important immigration provision which could legalize the status of millions of Americans in waiting.
The bill's author, Senator Alex Padilla said, ""America's outdated immigration system is hurting countless people and holding back our country and our economy," said Senator Padilla. "My bill would update the Registry cutoff date for the first time in more than 37 years so that more immigrants are eligible to apply for permanent resident status. This would have a profound impact on millions of immigrants, some of whom have been living, working, and contributing to the United States for decades, by allowing them to live freely without the fear of an uncertain future."

"It's been nearly 40 years since Congress last reformed our immigration laws, and 10 years since Congress last made a serious attempt to pass a bi-partisan bill that modernizes our broken immigration system," said Angelica Salas, Executive Director for CHIRLA, a leading proponent of the bill.  "People are literally dying waiting for the hope of a legalization bill that allows them to travel to go see their loved ones in their home country. The time is now for Congress to step up for immigrants."
"While the Registry provision has been updated several times in history since 1929, the current date of 1972, is no longer fulfilling its intended purpose.  The cut off date for eligibility is too far in the past to be relevant for millions of immigrants living and contributing in our communities.  The update today would allow millions of hardworking immigrants a path to permanent residency. People who have sacrificed for this country, have paid their taxes, call the US their home and have set deep roots in this country deserve a path to citizenship that provides dignity, liberty, and justice " added Ms. Salas.

Ursula, a Guatemalan immigrant, and CHIRLA member, stated:  "I fled Guatemala as a result of the violence my family experienced.  I have lived in the U.S. for 16 years where I found refuge.   Returning to Guatemala is not an option and although my husband, sons, and I have found security and prosperity that we couldn't have achieved in our home country, we still live inside a gilded cage.  Despite paying taxes, working hard, and volunteer to make our communities better, we live in fear, limitations, anxiety, and broken dreams.  Today's bill gives me hope to a day when my family and I can live freely in a country I can truly call home."
Copy of the bill language can be found here.

See this CHIRLA Registry One Pager for more information on the registry provision.

List of 148 local, regional, and national organizations supporting the Registry bill is here.
###