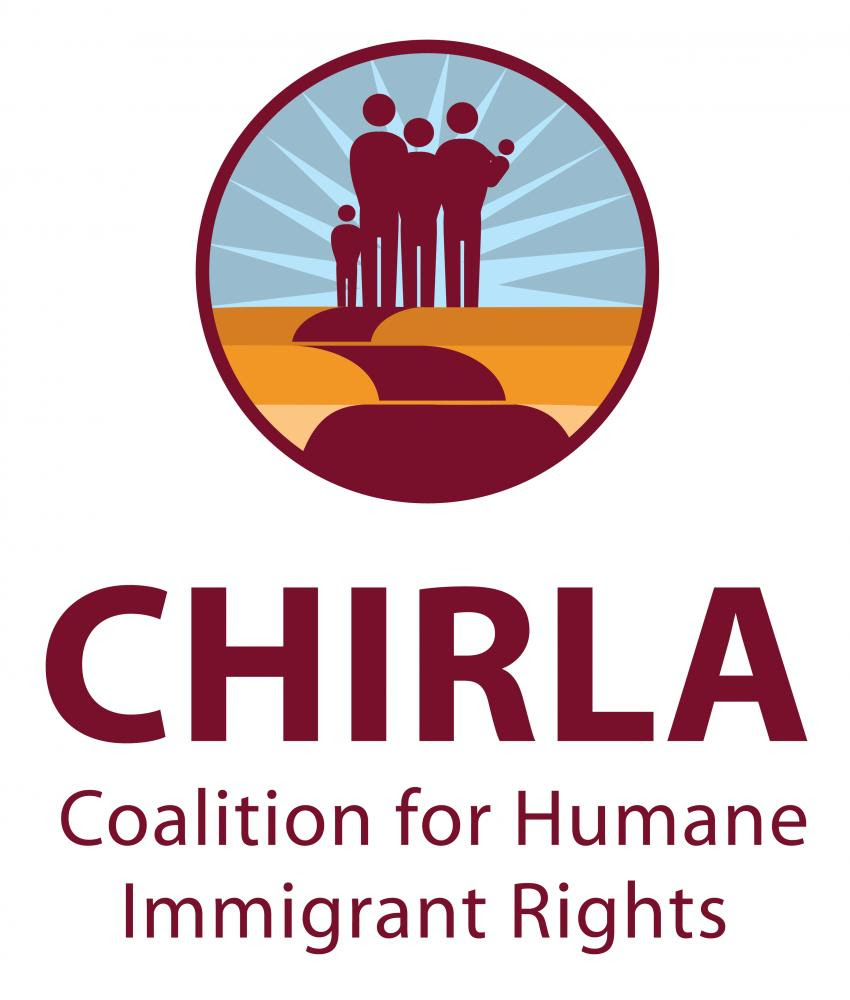 COALITION FOR HUMANE IMMIGRANT RIGHTS
PRESS STATEMENT
FOR IMMEDIATE RELEASE:   October 14, 2021
CHIRLA JOINS BLACK MIGRANT DEFENDERS IN CALLING TO END RACISM IN U.S. IMMIGRATION SYSTEM
CHIRLA joins in solidarity with Haitian Bridge Alliance, BAJI, UndocuBlack and others on national Day of Action for Black Migrants, calling on the Biden Administration to end horrific expulsions of Black asylum seekers.
LOS ANGELES -- The Coalition for Humane Immigrant Rights (CHIRLA), the largest immigrant rights organization in California, joins in solidarity with the Haitian Bridge Alliance, BAJI, UndocuBlack, and other organizations leading actions and efforts to highlight the national Week of Action for Black Migrants.
The coalition seeks support of black migrants from Haiti and other countries, and all migrants denied their human and legal rights by the Biden administration. Echoing the campaign's petition, CHIRLA demands that the Biden administration halt all deportations of Black migrants and that it revoke Title 42 immediately, thus affording due process to asylum seekers and refugees.
Please attribute the following statements to Angelica Salas, CHIRLA executive director:
"We join in solidarity with Haitian Bridge Alliance and those fighting to dismantle the racism inherent in our immigration system. We hear far too many horror stories of cruelty exerted on people in need of safe harbor. We should be ashamed of how a nation that purportedly upholds human rights mistreats migrants at the border and detains asylum seekers.
"This administration can do much more. This country must do much more to protect the lives, safety, and humanity of these migrants. We specifically call on the Biden administration to end Title 42 immediately to #DefendBlackMigrants."
Please attribute the following statements to Zeriihoun Yilma, CHIRLA managing director:
"The atrocities we are witnessing against Black migrants both by the U.S. and Mexico are disgusting and painful. The cruel and inhumane treatment of migrants of color today reminds us that discrimination, especially against migrants who are not white or European, continues. We cannot tolerate it.
"As CHIRLA, we denounce this systematic effort to keep black migrants out of the United States. It is ugly and immoral.  Black migrants are people too. There is absolutely no justification for the U.S. to deport even one single African migrant seeking asylum to Haiti, just because that person is black.
We thought the extreme bias, racism, and xenophobia of the last, failed administration were behind us. President Biden must do more to turn the page and act in accordance with its stated principles and values. We must all #DefendBlackMigrants."
###